Business Type :

Manufacturer




Exporter

Main Market :

North America




South America




Western Europe




Eastern Europe




Eastern Asia




Southeast Asia




Middle East




Africa




Oceania




Worldwide

Brands :

Yongjie

No. of Employees :

100~120>

Annual Sales :

5000000-10000000

Year Established :

2001

Export p.c :

60% - 70%
Nanjing Yongjie Chemical &Machinery Equipment Co., Ltd. founded in 2001, is specialized in R&D, production, and service of twin-screw extruder plastic pelletizing machine. Our manufacturer covers an area of 20,000 square meters on our own land, with monthly output of machine 20 sets. The factory is certificated to CE, ISO 9001:2008.
The company concentrates on research, development, and production of "high level, accurate, sophisticated series of parallel co-rotating "cordwood" twin screw extruder, single screw extruder, two stage extruders, and automatic plastic pelletizing machines. We have provided customers with first-class products, which are "strong torque, high production, energy conservation, and environmental protection. The specially designed screw structure has been realized successfully for "one step shaping" on many products and is widely used in aluminum composite plates, XPS foaming plates, WPC plates, PP, PE sheet industry, etc.
"Yongjie Machinery" with its outstanding product performance, stable quality, excellent integrated service, and extensive experience in the industry, has exported extruders since 2005, and our machines have won a good reputation among our clients in Southeast Asia, The Middle East, South America, North America, Europe, and Africa, etc.
At Yongjie (YJ), we put Excellent Service and Outstanding Quality as the top priority.
Nanjing Yongjie Chemical & Machinery Equipment Co., Ltd. was founded in 2001 with less than 10 people and rented a workshop of about 1000 square meters.
Thanks to the hard-working of Yongjie fellows, quality-oriented policy, and support from our customers, The company has grown bigger and bigger year by year.
In 2004, 20,000 square meter land was bought by our company and new factory and office building were established.
Yongjie has exported plastic pelletizing machines to overseas markets, like Sweden, Finland, the UK, Italy, Greece, the Netherlands, Russia, Belarus, Uzbekistan, Kazakhstan,
Brazil, Bolivia, USA, Mexico, Argentina, Japan, Korea, Vietnam, Thailand, Indonesia, Turkey, Turkmenistan, India, Pakistan, UAE, Saudi Arabia, Egypt, Algeria, etc since 2004.
In order to provide better service to our overseas customers, Nanjing Yongjie Qixin Machinery Equipment Co., Ltd was established in 2010, mainly for overseas markets.
And today, we have 10 experienced engineers and 60 sophisticated machine workers. Our products win good reputation among both domestic and overseas markets.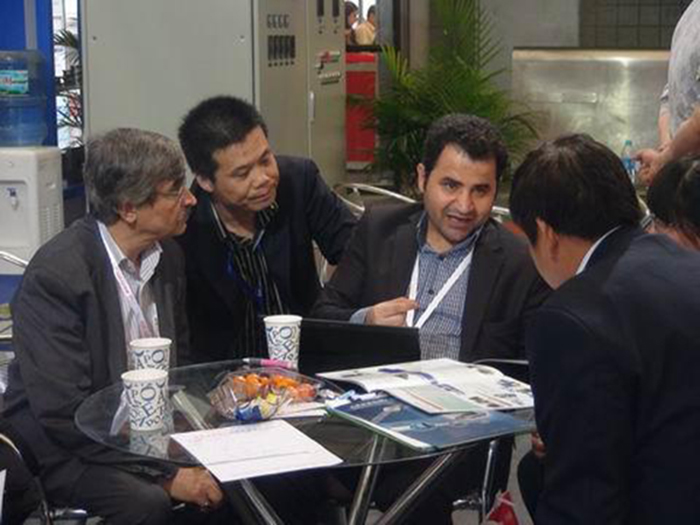 Pre-sale service:
* Detailed introduction and presentation of the product features and application scope.
* Select the most economical and practical equipment configuration for you.
* Offer the running status of equipment of relevant users you are interested in.
* Give test means.
In-Sale service:
* Planning and designing the layout of the pipeline for existing equipment in the plant, and advising the utility conditions of co-work.
* Updating the production process of equipment periodically.
* Discussing with you the technical conditions required for your material, and screw combination, barrel arrangement, and so on.
After-Sale service:
* Provide on-site installation guidance, adjustment, and personnel training. In case the on-spot installation is not possible or no need, online video support can be provided.
* Create a detailed user profile.
* Have enough stock of spare parts to release your concerns about the maintenance of existing machines not being on time.
* Offer extruder adjustment services on time for your new products.
* Customer satisfaction and equipment usage investigation.
* One year warranty
Other services: equipment upgrades, equipment testing, product quality analysis, and recommendation of auxiliary machinery used to improve the equipment being used.